Outside
We didn't really want to travel around the world looking like we had just left a war zone, so all of the military/ambulance extras were stipped off, including the blue lights and sirens (unfortunately), the old roofrack and bullbar. Florence was then given a fresh new paint job more befitting her new role as an off-road campervan and some more subtle body modifications were added: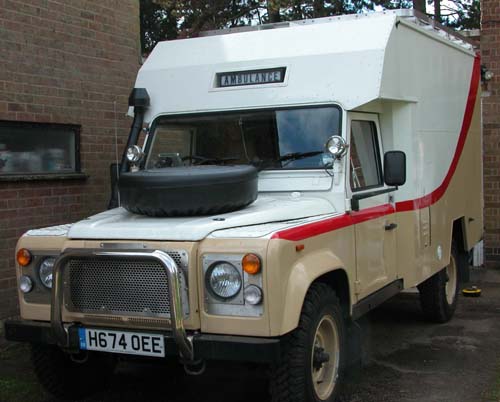 Here you can see the new face: stainless steel radiator grille and headlight surrounds with stone guards and a stainless steel A bar to protect the vulnerable radiator. The paint scheme was drawn up in order to change a very military looking vehicle into an obviously civilian machine. The snorkel was fitted to grab cleaner air and reduce sand dust clogging the air filter. Just visible on the roof is the custom made Patriot roof rack made in record time by Hogarth Engineering of Bedford.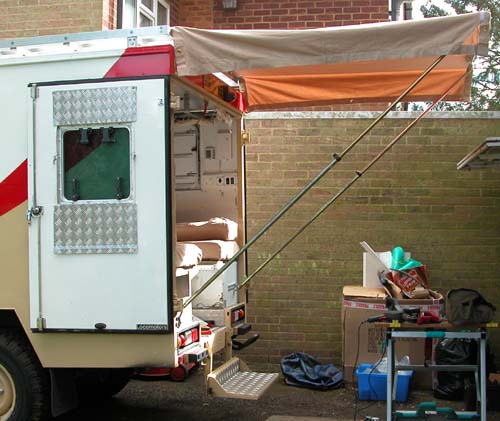 Here is the view of the rear awning during construction, a simple but effective method of providing shade.
Inside
Although a large space for a Land Rover, the back is rather small for a camper, so careful consideration was required in the inclusion and layout of the domestic services/furnishings. The basic specification included a toilet and shower room, a galley and a living area that would convert into a double bed at night. Luxury options included hot and cold running water, a purified drinking water supply, diesel fired ceramic hob and a fridge/freezer.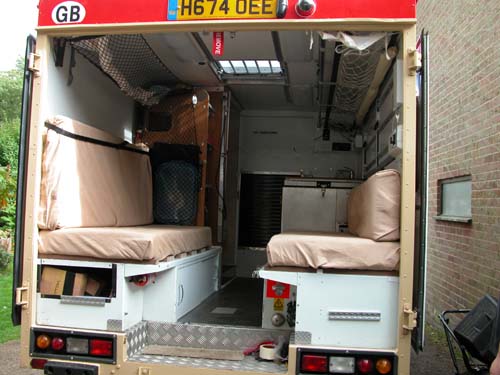 Wet Room
The shower is fed with hot water heated from either the immersion element or a Webasto auxillary water heater. The toilet is a standard electric flush cassette toilet used in many caravans.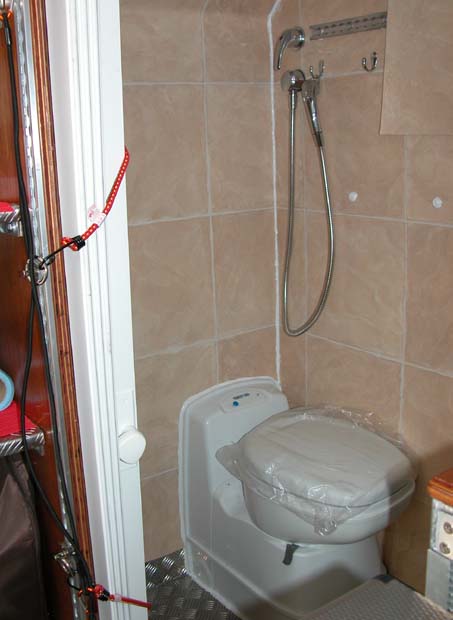 Galley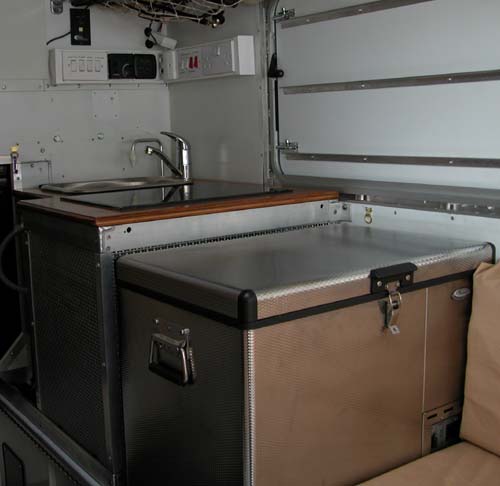 The galley is rather compact but it is planned to do most of the cooking outside on the camp fire. Underneath the counter is the water system components including the pump and a twenty litre hot water tank.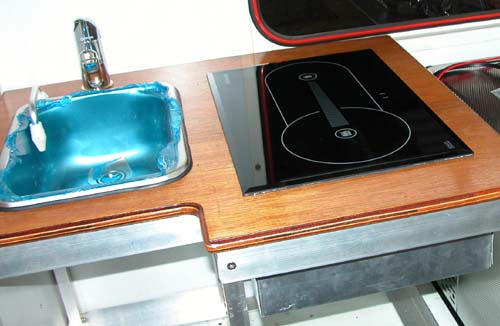 Here is a view of the hob and sink during a trial fit, prior to wiring and plumbing in.
The Sleeper Lounge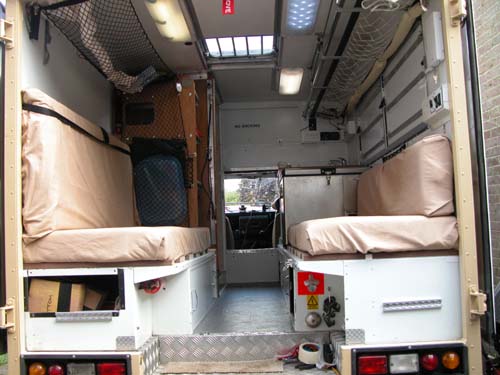 The lounge/sleeper were mulled over, before going for a hard wearing and easy clean style. The bed is made by simply pulling out the slats and placing the back cushion in the aisle.