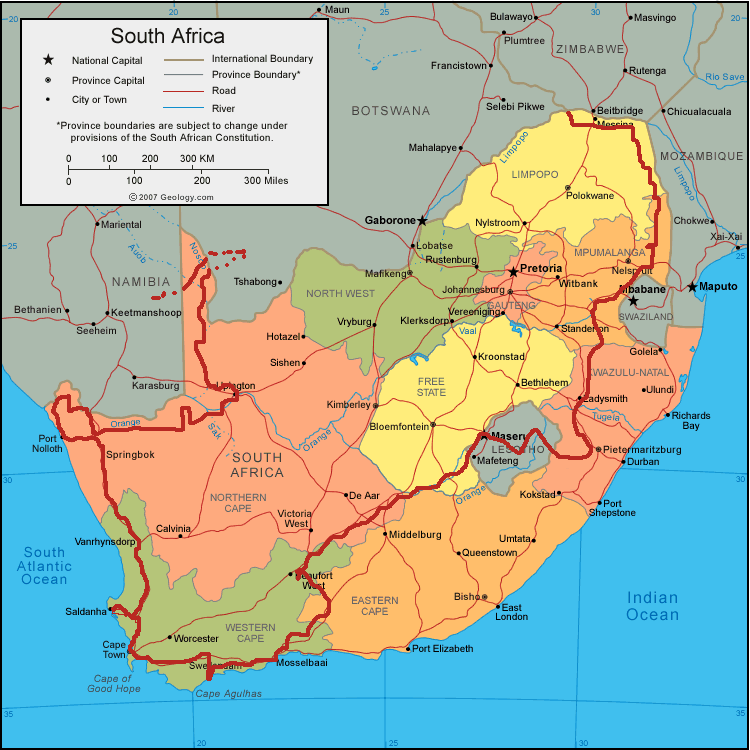 We arrived in Cape Town on the 5th November after almost a month at sea. Clearing customs and immigration we left the fair cape after two days and slowly headed North along the Atlantic Coast to the desert. We spent some time in the West Coast, Ai-Ai/Richtersveld and Augrabies National Parks before we got to the Kalahari Desert on 18NOV.
We joined up with Mik and Tina in the Kalahari Kgalagadi National Park (they were in a beat up old Japanese Bakkie), before we went deep into the Kalahari Desert, crossing into Botswana in the process. After this desert jaunt we turned to the West and headed into Namibia, before turning North taking in such pleasures as the Namib Desert and the Skeleton Coast (01DEC).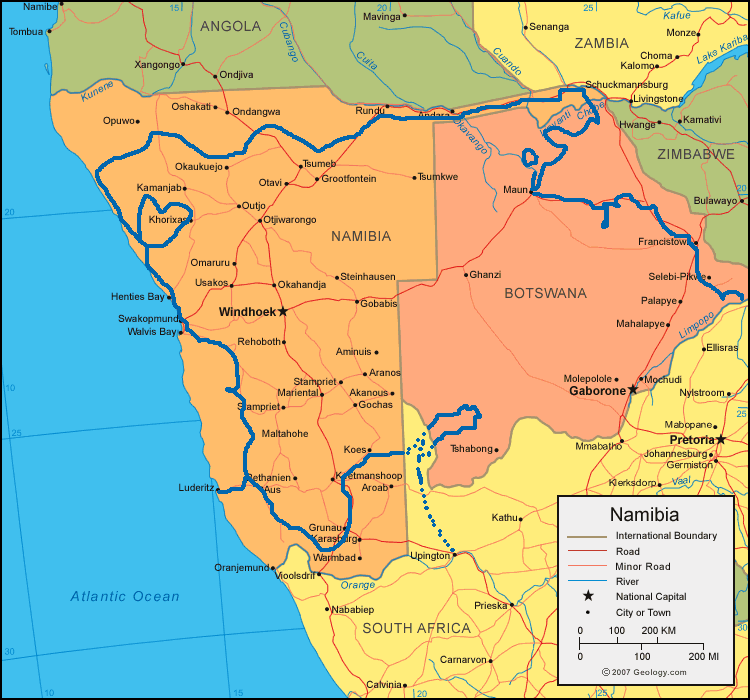 After about a week, we all headed East again to tour Etosha, Caprivi Game Parks before traversing the compelling Caprivi Strip and heading towards Katimo Mullilo. A spot of R&R was enjoyed on the banks of the Zambezi River before we continued our search for sand across the border in Botswana. We then stayed in Chobe National Park for a few days before heading to the Okavango Delta and Moremi National Park. It is here that Mik and Tina (and the beat up old Japanese bakkie) peeled off and returned to Cape Town retracing the Namibian portion of the journey so far.
We continued to the South-East, crossed the Makgadikgadi Pans en-route to the Limpopo River. Crossing back into South Africa (22DEC) we then headed for the Kruger National Park via Mapungubwe for a night stop. Christmas and New Year were spent in the KNP before we ventured over the Sani Pass and into Lesotho.
We left Cape Town mid January to fly onto Australia (via UK).
Namibia Wildlife Resorts and Parks
Botswana Tourism (National Parks)